מוצרי פרמיום עטורי פרסים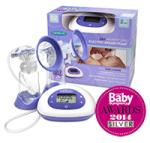 Silver Innovation for Pumping Liquid Gold
Silver award winning 'Innovation of the Year' Lansinoh 2in1 Affinity Pro Electric Breast Pump is packed with features that adapt to mums' individual needs, offering single and double electric pump functionality. Designed to help mums express more milk in less time, it has three customisable pumping styles and two phases which mimic baby's natural feeding pattern; the let-down phase to initiate milk flow and the expression phase to maximize milk flow. Quiet and portable, the compact Lansinoh 2in1 Affinity® Pro is simple to use and easy to assemble, featuring a large informative LCD screen suitable to use under low light conditions and can be operated using mains or battery for effective use at home or on the go.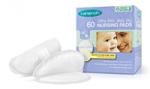 Can't Live Without Nursing Pads
The ultra thin and super absorbent Lansinoh Disposable Nursing Pads were shortlisted for Prima Baby Award in the 'Couldn't Live Without' category. Featuring a super soft and comfortable quilted honeycomb lining, the pads keep clothing protected day and night by preventing leakage and they maintain a smooth shape even with the heaviest flow. Each pad comes individually wrapped for convenience and hygiene and features two non-slip adhesive strips for a secure fit.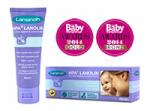 The gold Prima Baby Award winning 'Breastfeeding Accessory' and bronze winning 'Mums-To-Be Hero Product', Lansinoh HPA Lanolin is the only lanolin product to be endorsed by the British Allergy Foundation. Specially developed to help soothe sore and cracked nipples in breastfeeding mothers, Lansinoh HPA Lanolin is 100% natural and hypoallergenic, and does not need to be removed prior to breastfeeding. In addition to being the world's purest lanolin nipple cream, it can also be used for nappy rash, itchy stretch marks, minor cuts, burns and abrasions, dry skin patches and as a naturally moisturising balm.

Parent Tested Parent Approved
PTPA Media is the leading product awards program with the largest parent-testing community and seal of approval families trust.

Mom's Choice Awards® Winner
Mom's Choice Awards®
The Mom's Choice Awards® (MCA) evaluates products and services created for children and families. The program is globally recognized for establishing the benchmark of excellence in family-friendly media, products and services.
The Bump Best of Baby Award Winner
The Bump
Named a top women's website by Forbes Magazine, The Bump Best of Baby Awards features a hot guide to the very best in baby gear and so much more!

Gold Award for Best Electronic Breast Pump

Silver Award for Best Ethical Brand

What To Expect Moms Love-It Award
WhatToExpect.com
The What to Expect Moms Love-it Award recognizes baby products picked as some of the best on the market by moms themselves

Best of Baby 2013 Winner from TheBump.com
TheBump.com
TheBump.com editors reviewed hundreds of products—from baby carriers to cribs—to find the items that truly excel in design, practicality, value, functionality, saving time, problem solving and innovation